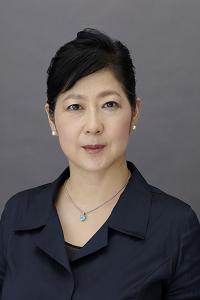 A Greeting from Company CEO
---
Customer relation is our lifeblood of management strategy; therefore we initiate "consulting proposals" to the customers. In line with this move, First group of customers are; advanced semiconductor manufacturing companies, and plus then precision control and mechanics design company, based on our accumulated 20+ years of track record from our Yokohama Office.
Second; Company produces Japanese traditional art products nurtured on our years of knowledge, experience and technique from Nihonbashi, Tokyo.

Our management policy is not for us to stand on large company size by chasing the sales target, rather on our client's business success driven by its good quality and growth of their production lines, which we can assist them to develop fast.
It is our luck that we have plural specialists and engineers, who are privileged to own mind that resonates with our policy mentioned above. These earnest staffs of ours are consultants, software programmers, advisers, who can give birth to the excellent accomplishment, who manage customer's Fab. Of course, all action items carried out by our team members meet contractual stipulation for Non Disclosure Agreement, or NDA, which Company can attain by means of small and limited number of staffs interfacing with members of customer.
In accordance to our experience, frequently we face issue that of "who takes initiative for problem solving.
" Is the answer supply side (Company) or fab side (Customer) ?
In finding solution, it is important to know what is core of the issue. The party coping to this question, more seriously can only obtain the right set of solution. We at Atelier Ishikawa think customer's business chance is very important.

Company started to participate in NGO; "Mulindi Japan One Love Project" (http://www.onelove-project.info/) to generate world class human resources and also job opportunity for such personnel, from 1998.
I look forward excitingly, to work with you and your company.
Atelier Ishikawa Co., Ltd
President Emi Ishikawa